School wide fundraiser to benefit GradNite 2018
Orders were due in by October 16th
Order pick-up on November 16th in the NHS Cafeteria
from 6:00 to 7:00pm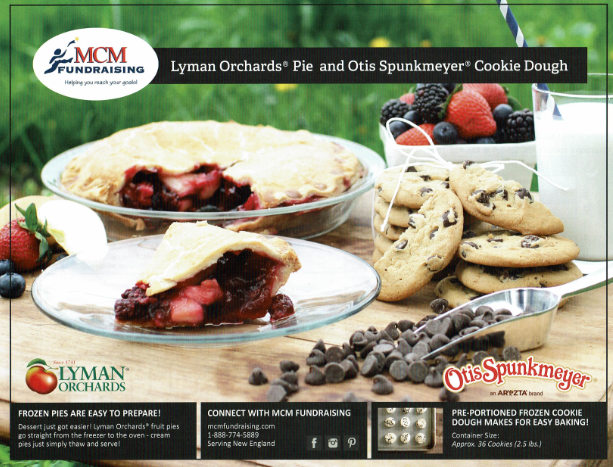 For 275 years, Lyman Orchards® has been making fresh fruit pies the old-fashioned way, one at a time.  Starting from scratch with every pie, they peel and slice fresh apples, adding them to their delicious flaky crust.  Many of the fillings are made from fresh fruits, picked at Middlefield, CT orchards!  The pies are frozen, ready for you to bake for a special occasion!  The chocolate cream, pumpkin, banana cream and chocolate peanut butter cream with brownie bottom are pre-baked.  Pick up date for your pies will be 11/16 at NHS.
Otis Spunkmeyer® cookie dough is the cookie dough with sweet benefits!  Each box 2.5 lb. box comes with approximately 36 – 1oz. pre-portioned cookies.  Otis Spunkmeyer® cookie dough can be frozen for up to 1 year.  It also can be thawed and refrozen.  Making handling and storage easy!
 PICK-UP DATE IS 11/16
To ALL Nonnewaug Students:
Sell 50 items = $25.00 GC
Sell 100 items = $50.00 GC
In addition:
The TOP SELLER OVER 100 will get an additional $50.00 GC!!
ORDER FORMS AND MONEY WERE DUE IN BY 10/16

361 total views, 1 views today